RECON Property Inspections, LLC
"Reconnaissance for Your Home"
Proudly serving Los Angeles, Ventura, Orange, and Santa Barbara Counties.

Professional, Experienced, and Personable Home Inspection Professionals
Welcome to RECON Property Inspections, a licensed and insured home inspection company owned by Michael Parkes. With a lifetime of construction knowledge and 12 years of home inspection experience under our belts, we know that we can help you make the best decisions possible about buying or selling a home.
For most of us, a home is the largest investment we will ever make. Instead of trying to navigate that investment yourself, count on us to help you better understand the home's current condition, hidden defects, operation, and repair needs. We know homes inside and out, so don't put your trust in the hands of anyone else.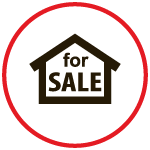 Let Us Guide You Through the Buying or Selling of Your Home
We would love for you to join us on the day of your inspection. After we have completed a walk-through of our own, we will make ourselves available to answer all of your questions and show you important areas of concern. We want you to have all of the information possible, but we also make sure that you understand there is no need for alarm.
Even when problems are found, we will talk you through the solutions to those problems in ways that you can understand. We aren't satisfied until you feel confident that you fully grasp the information we have presented to you.

Easily Request Repairs with the Create Request List™ (CRL™) Tool
Just 24 hours after your home inspection, you will receive a HomeGauge-generated inspection report by email. The information in this digital report, including expandable photos, a detailed write-up, and video when necessary, will be what guides your decisions about your purchase and/or repair of the property.
An interactive tool, called the Create Request List™ (CRL™), is included in your report as well. It eliminates the need to copy each individual item tediously into your repair addendum. Instead, the CRL™ allows you to build your project list of repairs directly from the report and then share it digitally with your realtor or seller. Call us any time if you have more questions!
Contact RECON Property Inspections, LLC today to schedule home inspection services in Los Angeles, Ventura, Orange, and Santa Barbara Counties.
Call to ask about our discounts for active military, veterans, first responders, and nurses.